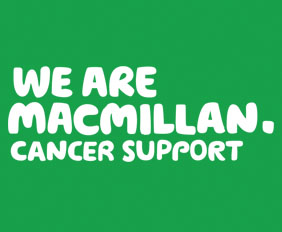 We are happy to announce that Macmillan Cancer Support is our chosen charity for 2018/19.
Macmillan provides specialist health care, information and financial help to people affected by cancer across the UK, as well as support with the emotional and practical impact that the disease can have.
Macmillan's aim is to improve the lives of people living with cancer which is why we need your help to raise vital funds to make a difference during 2018/19.